You can choose to make your Credly profile - and your individual badges - viewable to the public or viewable only to you. To manage your privacy settings, log in to your Credly account.
To manage Profile privacy
Click the profile icon in the top right-hand corner of the page
Select "Settings"
Select "Privacy & Security" from the left-hand menu
You'll see a toggle option that states "Allow my profile to be publicly visible" Toggle the option off, to set your profile to private.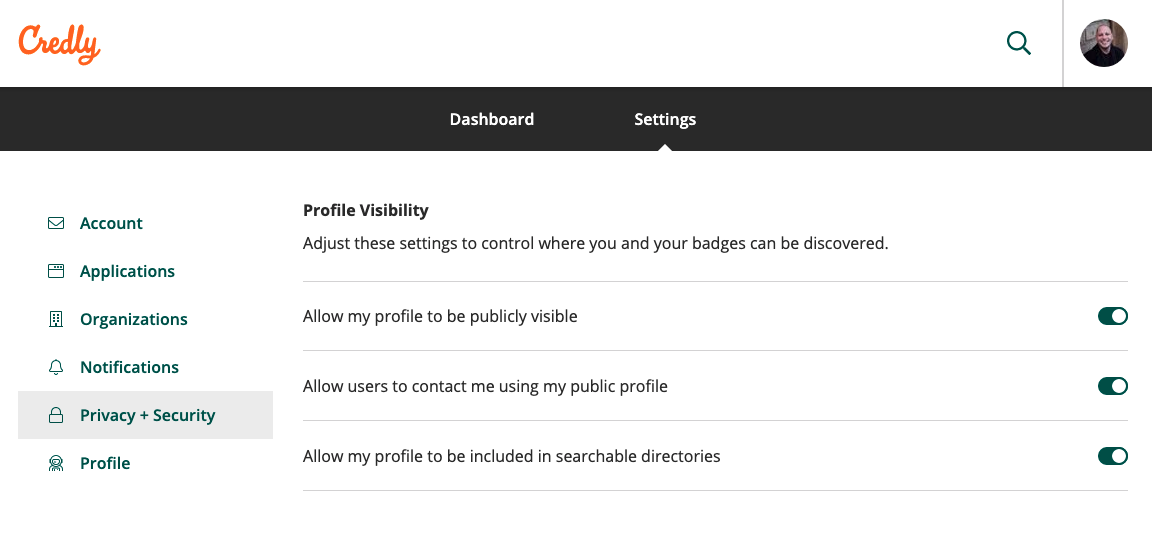 To manage Badge privacy
From your Dashboard, select the badge you'd like to manage
From the top of the screen next to the blue "Share" button, select the "More" icon
Select "Make badge private"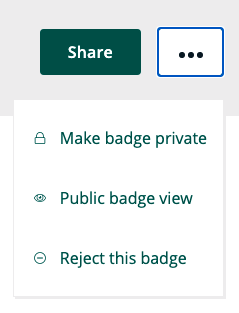 Please note that if you'd like to share either your Profile or a Badge, they must be marked Public.