Updated 06/06/2023
Congratulations on earning a digital credential! There are several benefits to having this in digital form:
A quality credential clearly explains what you can do, what you did to earn this and who says you earned it. It is more than a piece of paper.

The digital version of a credential is easy to share online.

The digital version of a credential is secure.

This is a trusted method for real-time verification; it is not self reported.

You'll see direct connections between skills and jobs.
To get started, follow the link in the email you received telling you about the credential. Most likely it came from admin@credly.com and looks like this.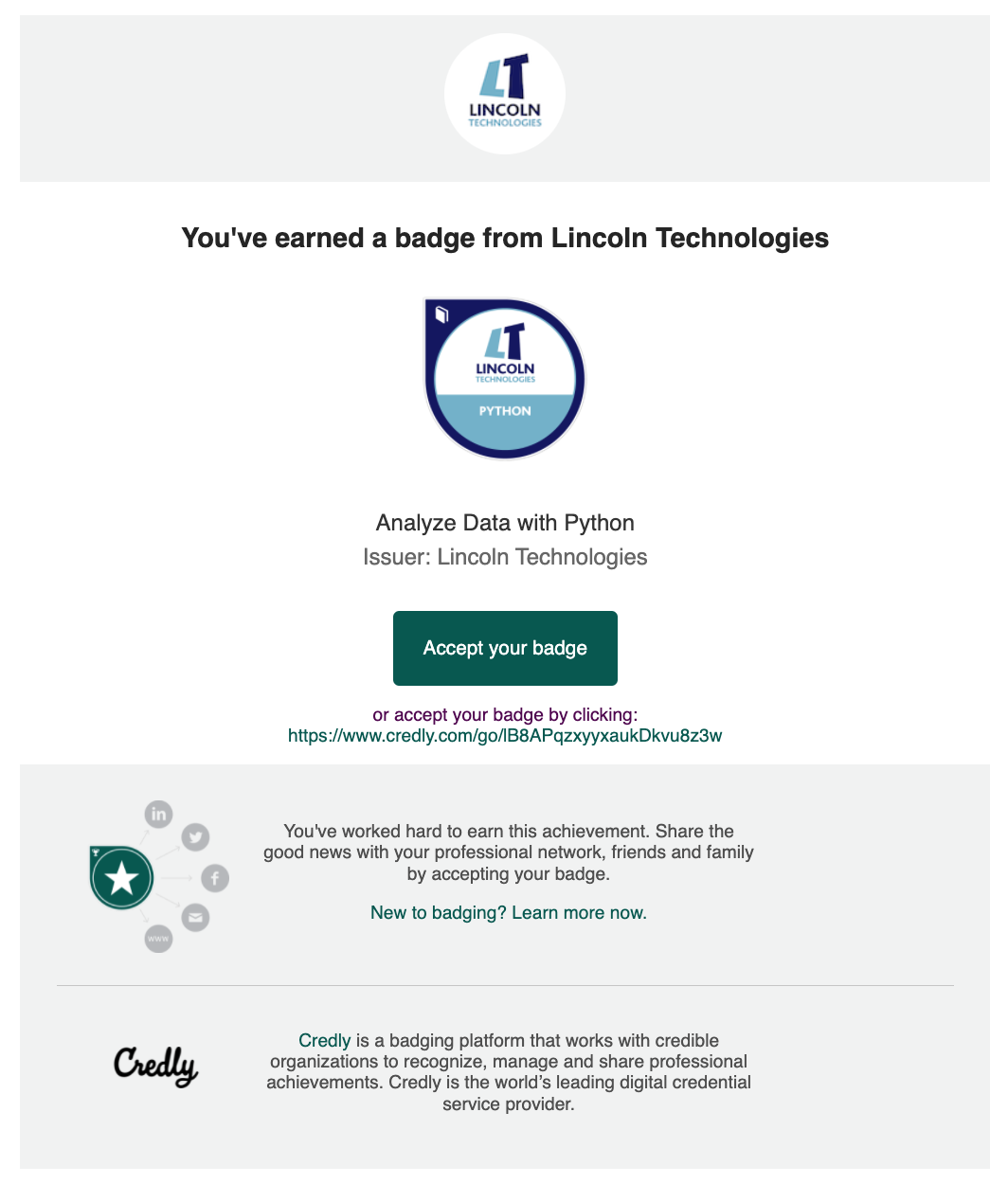 You'll be asked to create an account and confirm your email.

After you create the account and log in, accept the badge!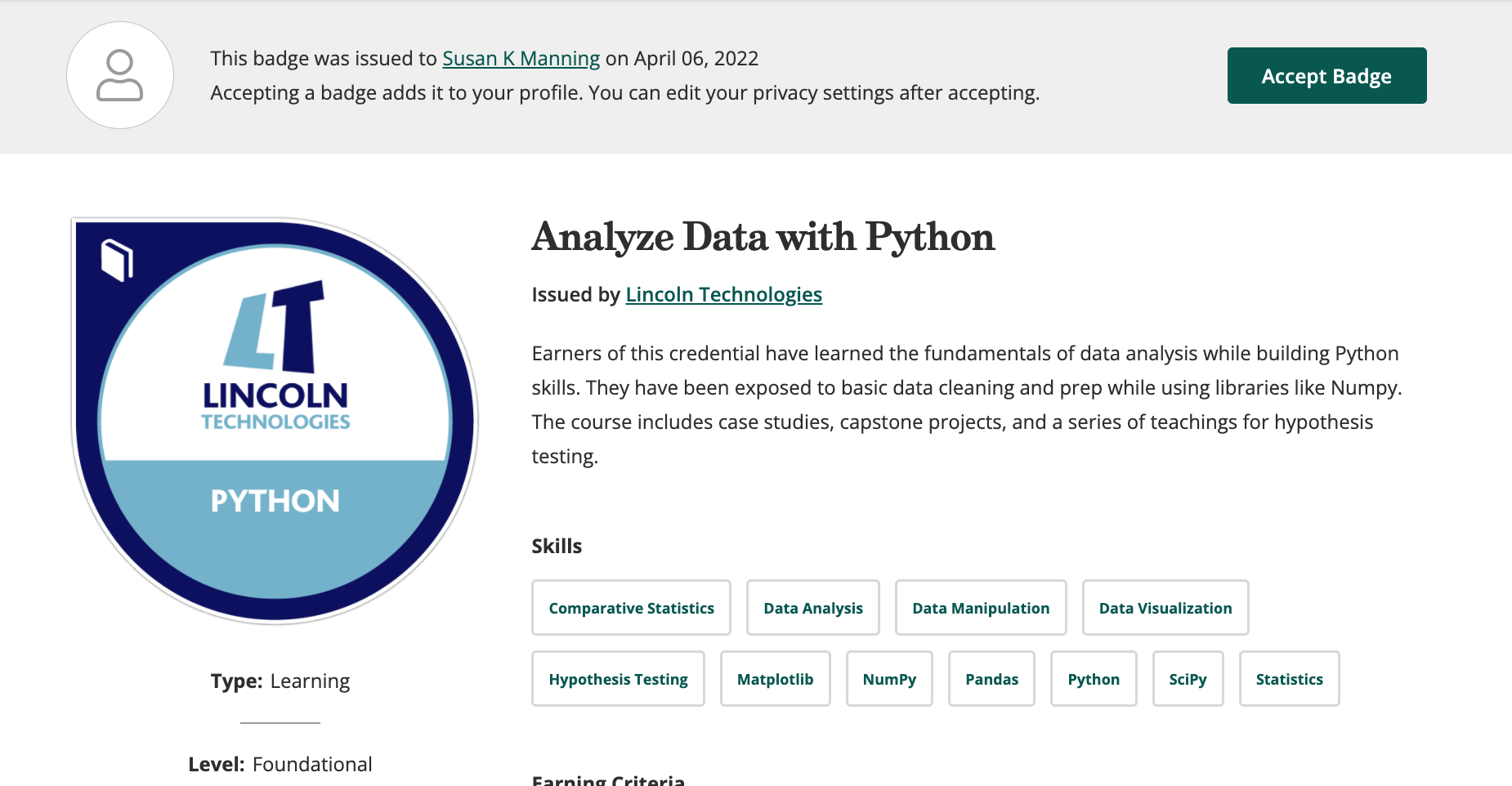 Then share the badge! It is through sharing that you see the power of the network. This is a way to tell others about your skills and abilities!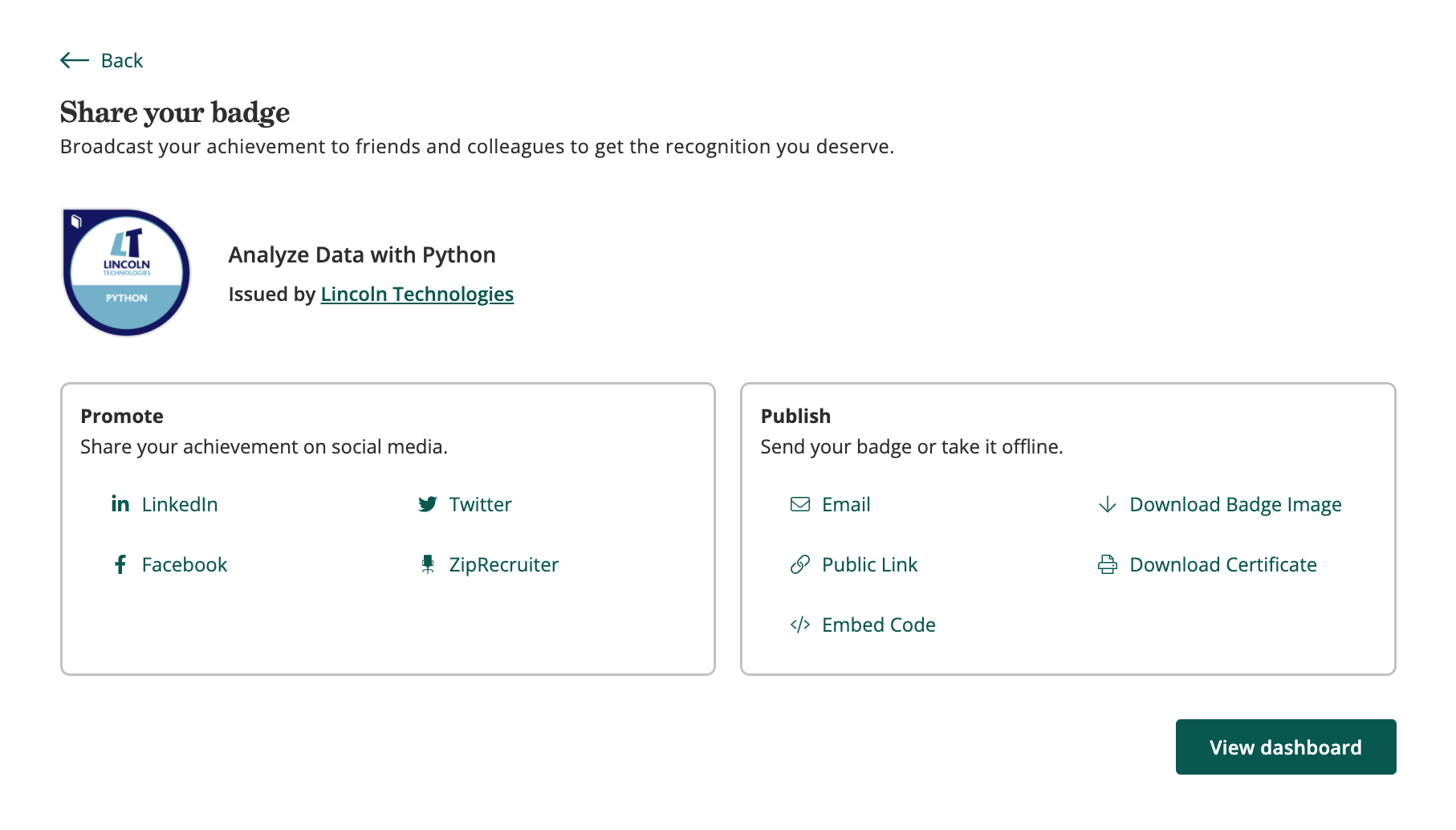 While most issuing organization issue badges as soon as your certification is complete, please allow a few business days between earning this badge and for the badge acceptance email to arrive. That notification email will include instructions for accepting your badge.If you believe you should have received a badge but have not received an email notification, please see the related article.
Please note: If you do not confirm your account, you will receive an error message when attempting to sign-in. Also, you will be unable to reset your password until you confirm your account. Confirmation emails are sent from admin@credly.com. If you haven't received your confirmation email within a few minutes to an hour, please check your junk or spam folder.