Updated 06/06/2023
Once you've installed the app, sign in with your existing Credly account to see and verify your profile information.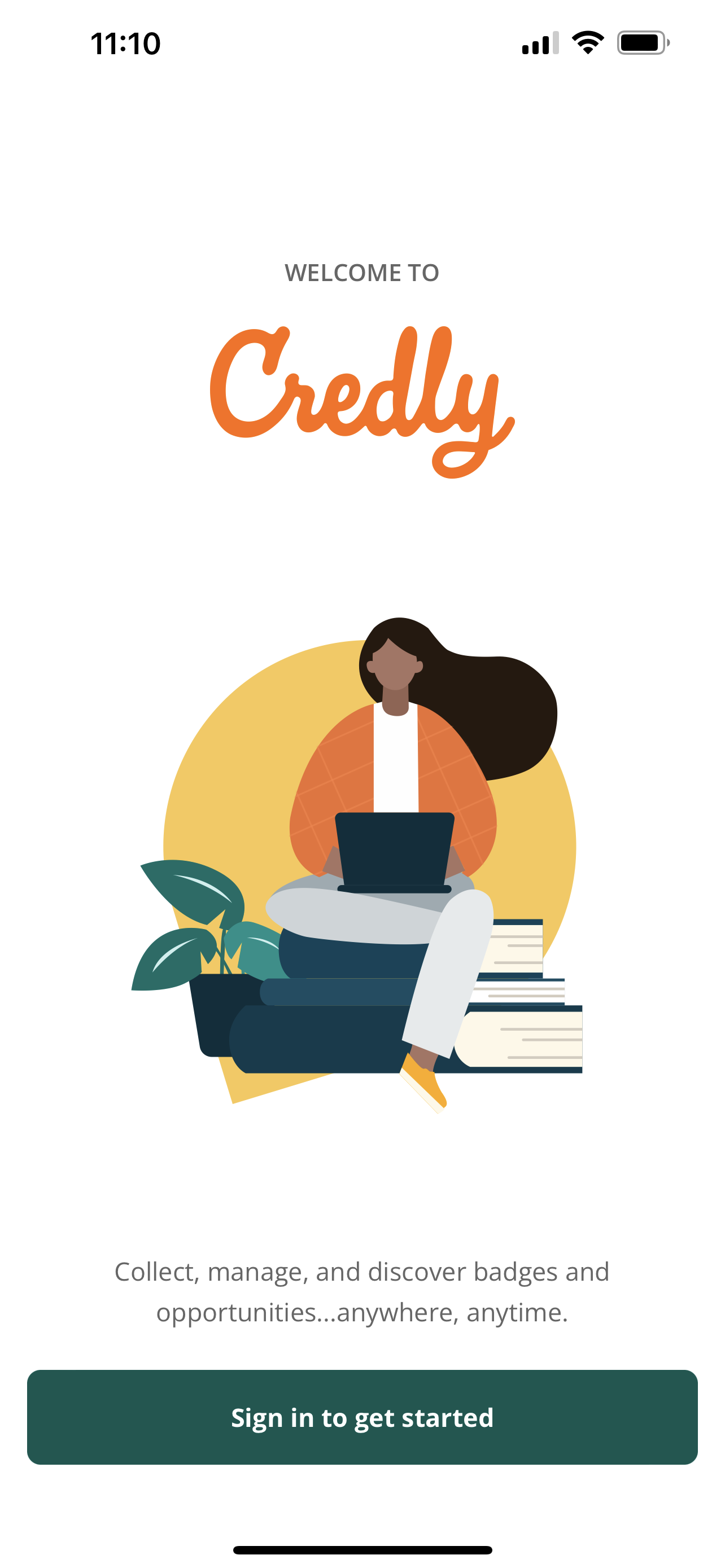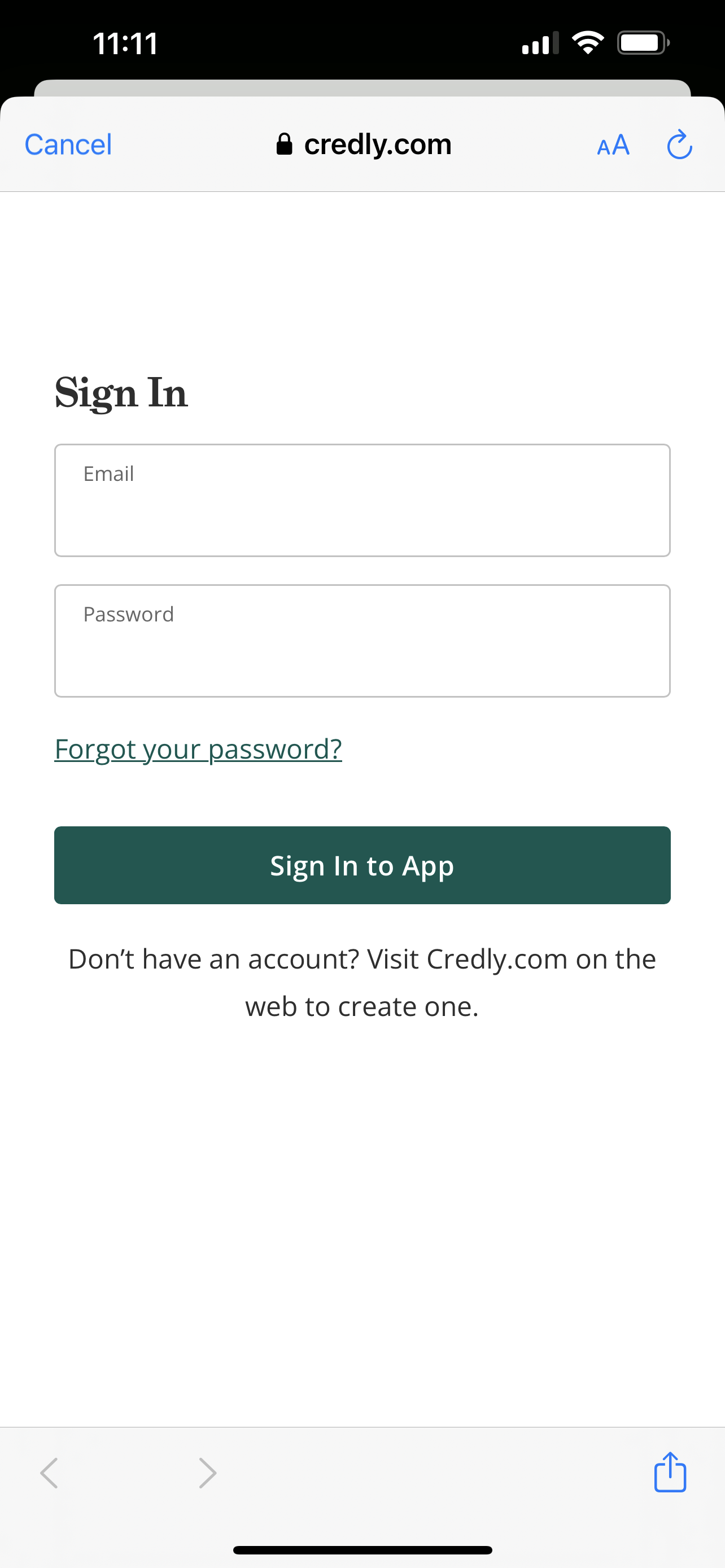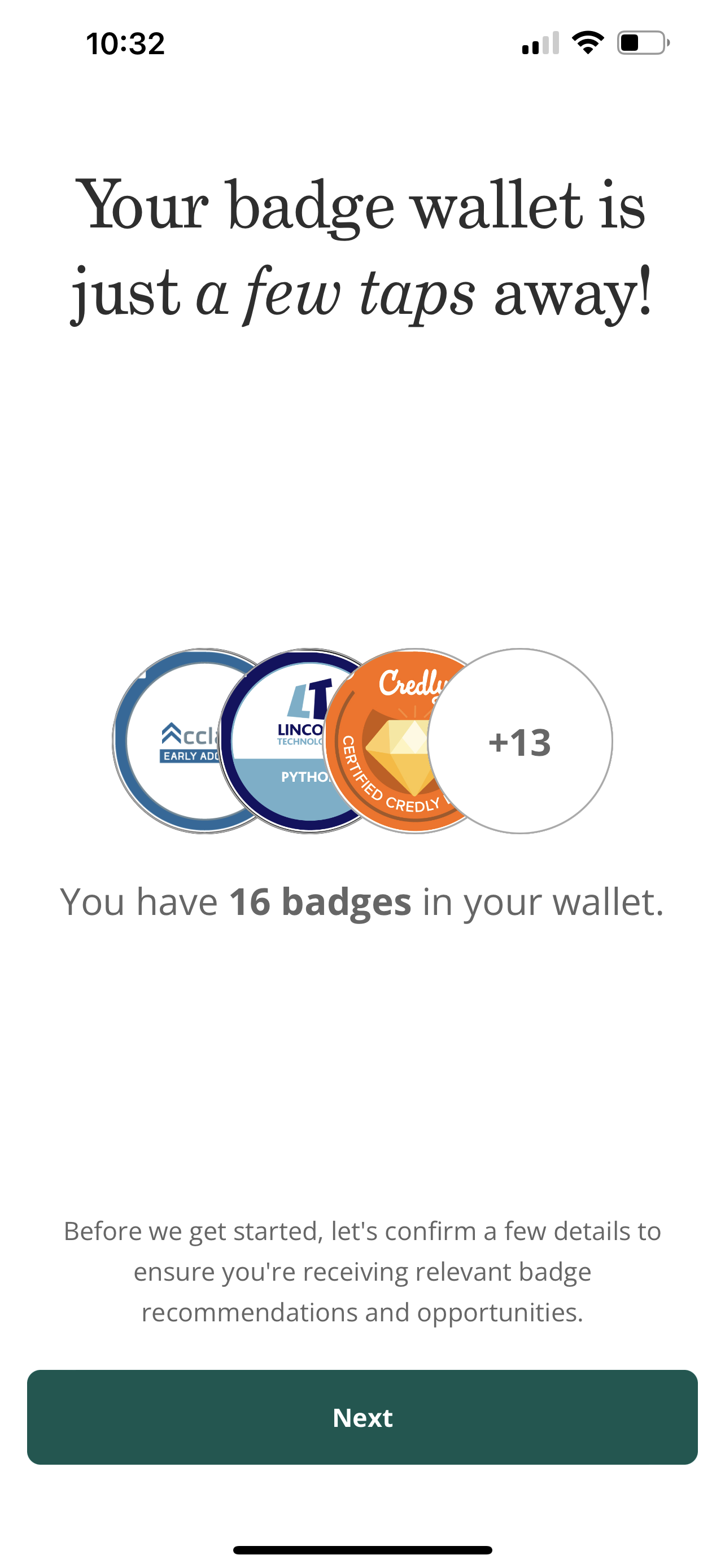 Note:You will not be able to create an account through the mobile app. If you'd like to create a new Credly account, please go to https://www.credly.com/users/sign_in on the web.
The first time you sign in with your Credly account, verify your current profile information to confirm that we know who you are and allow you to update any information that may be inaccurate or outdated.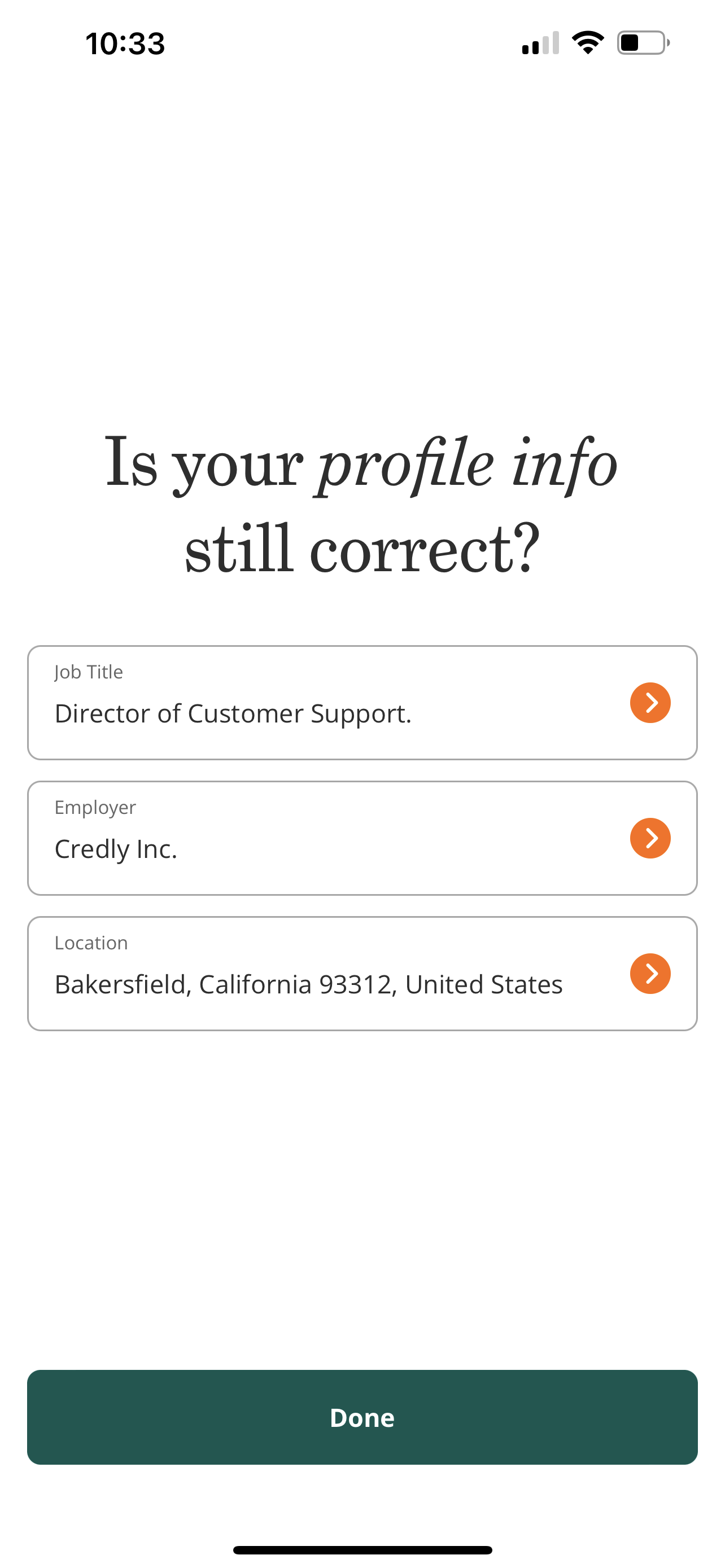 Note: The app currently uses a web-view login that opens in-app and autocompletes with any password managers you may have. A native and third-party login will be coming in a future release.