To embed your badge, you'll first need to make sure you have accepted the badge and made it public.

Next, navigate to the symbol that looks like </>

There's your embed code! Put that into the html on your site.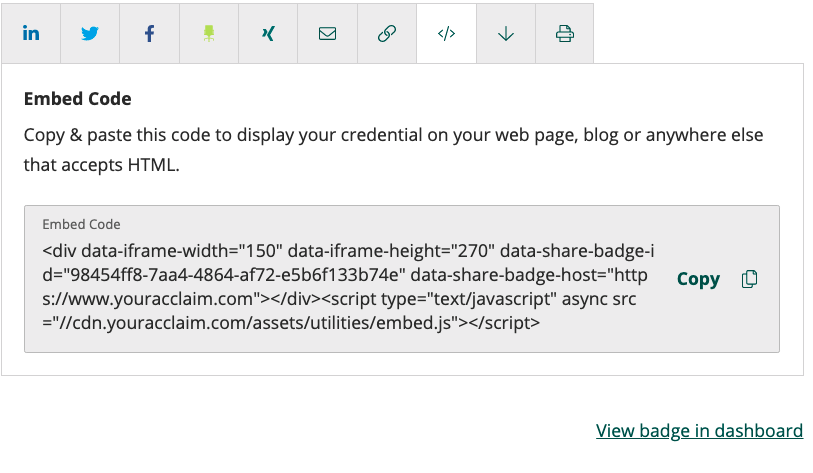 If that wasn't your question and what you really wanted was only the badge image for publication, use the next button to the right of the embed. That allows you to download only the image.