Updated 06/06/2023
The capability must be enabled by the issuing organization in order for you (the earner) to see the blockchain option. If your issuing organization has added blockchain as an option to your digital badge you will see this in the acceptance flow. Please watch the video below.
If you didn't publish right away, you can always find the option under the "Share" button when you select the badge from the dashboard.
Once you click on Share, you'll be brought to a screen that will allow for many options, including Blockchain.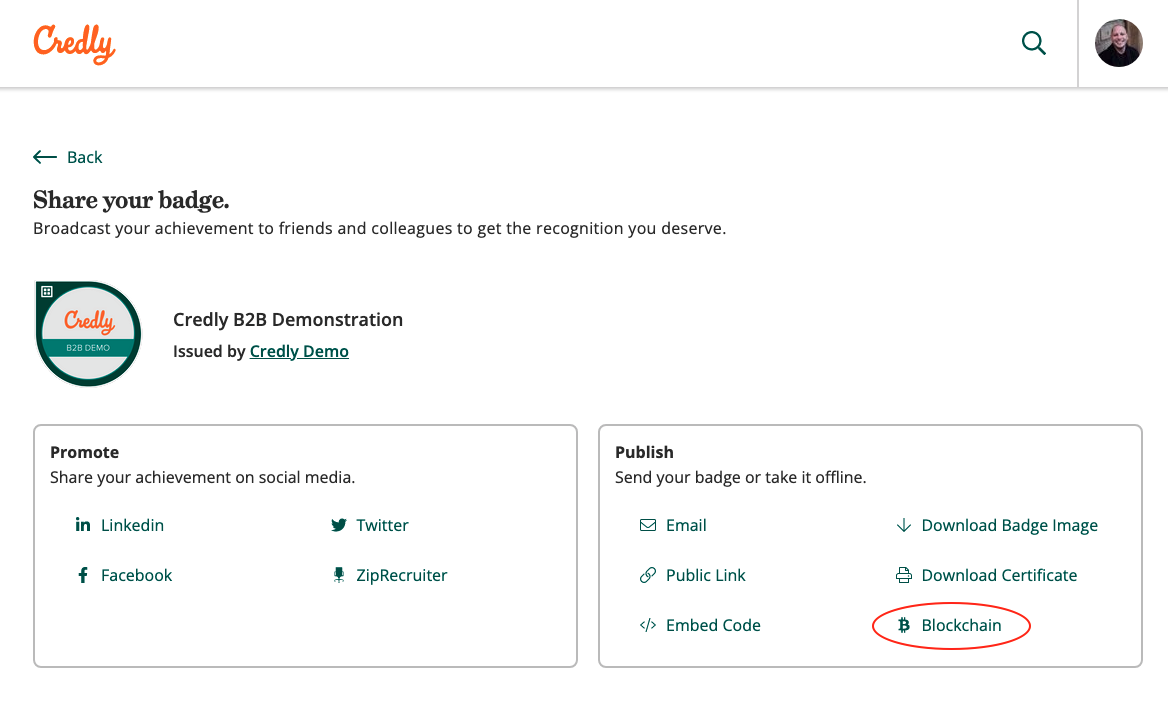 Simply select publish and your badge will be published to Blockchain.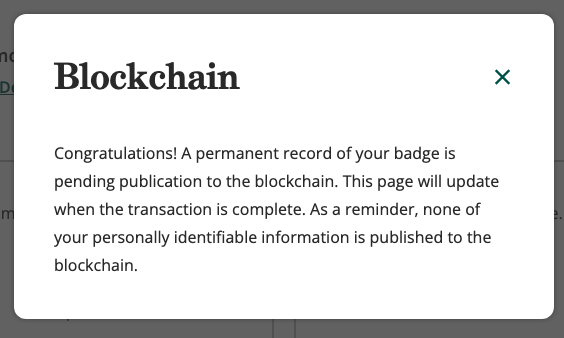 When you share the badge and it is viewed, a "Verify" tab will appear at the top of the page. When this is selected, a Blockchain Verification will appear.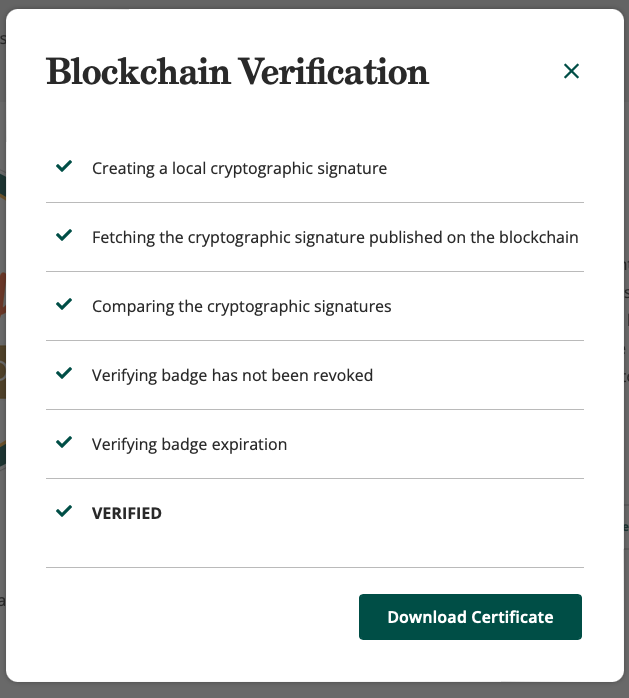 Publishing to the blockchain is permanent. If you decide after publishing that you do not want others to see that badge (or the blockchain verification), you can set the badge to private by selecting the badge from the dashboard, and then selecting the "more" icon. Choose to set the badge to private.