Updated 06/06/2023
The Mobile app has new onboarding steps asking if you want to learn new skills or opportunities. Each path helps to customize your experience.
Learn new skills – You can enter the skills you want to learn to personalize recommendations.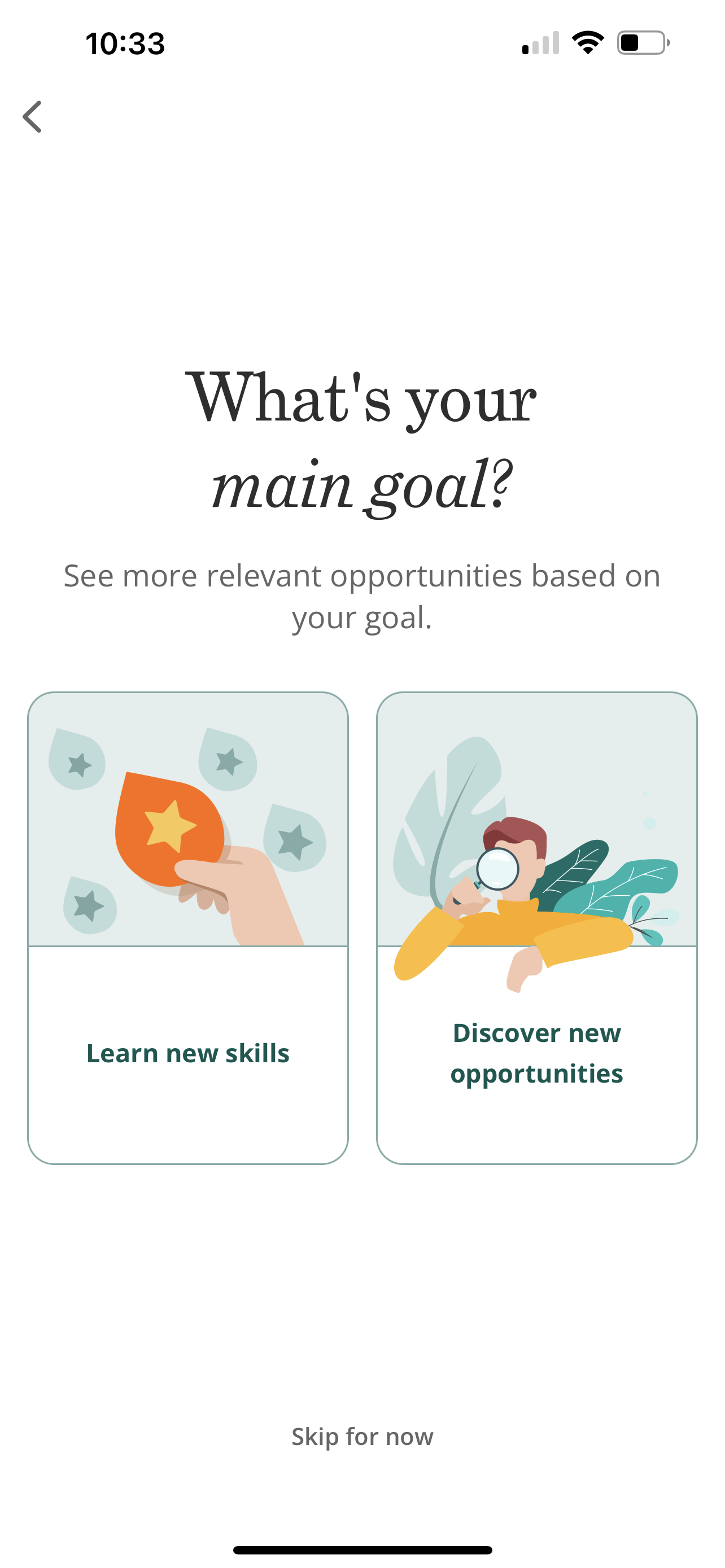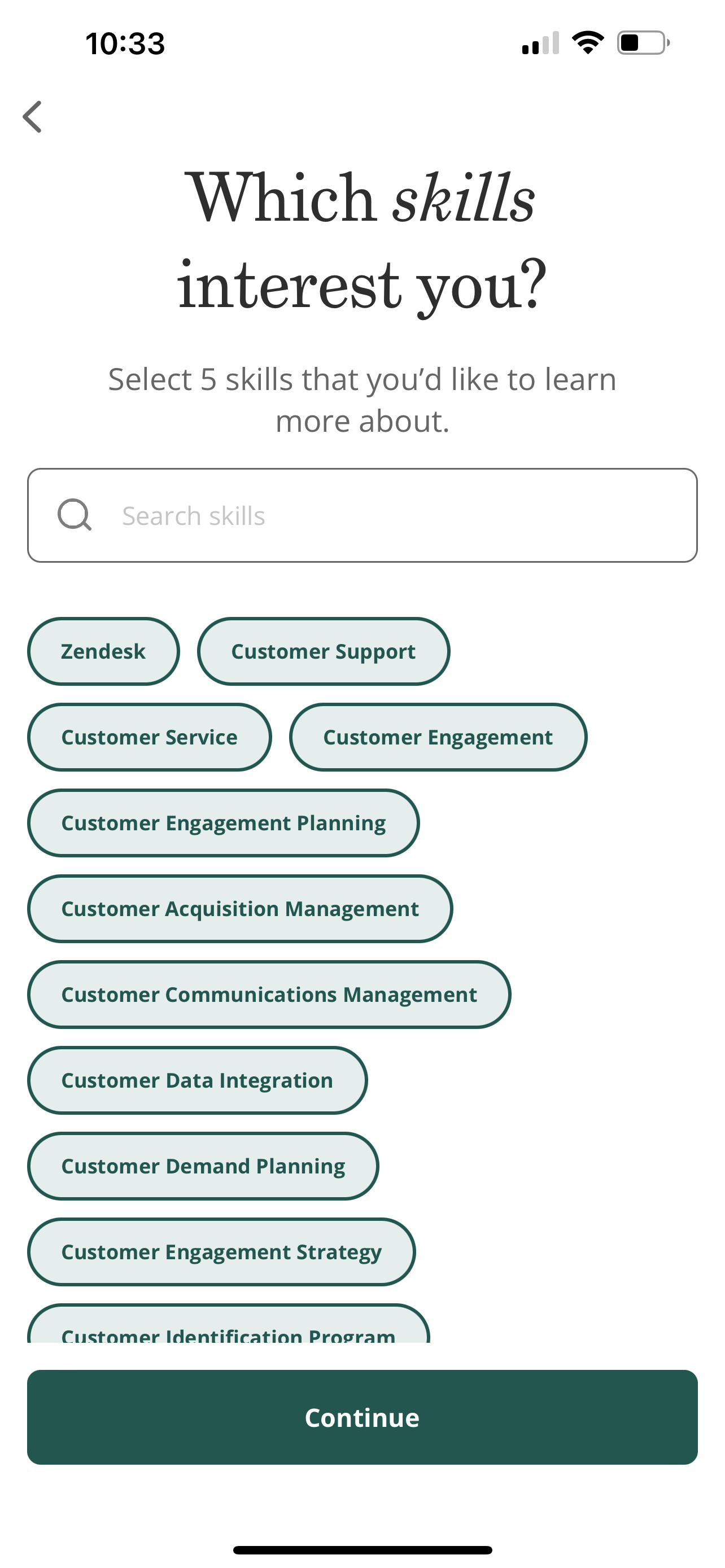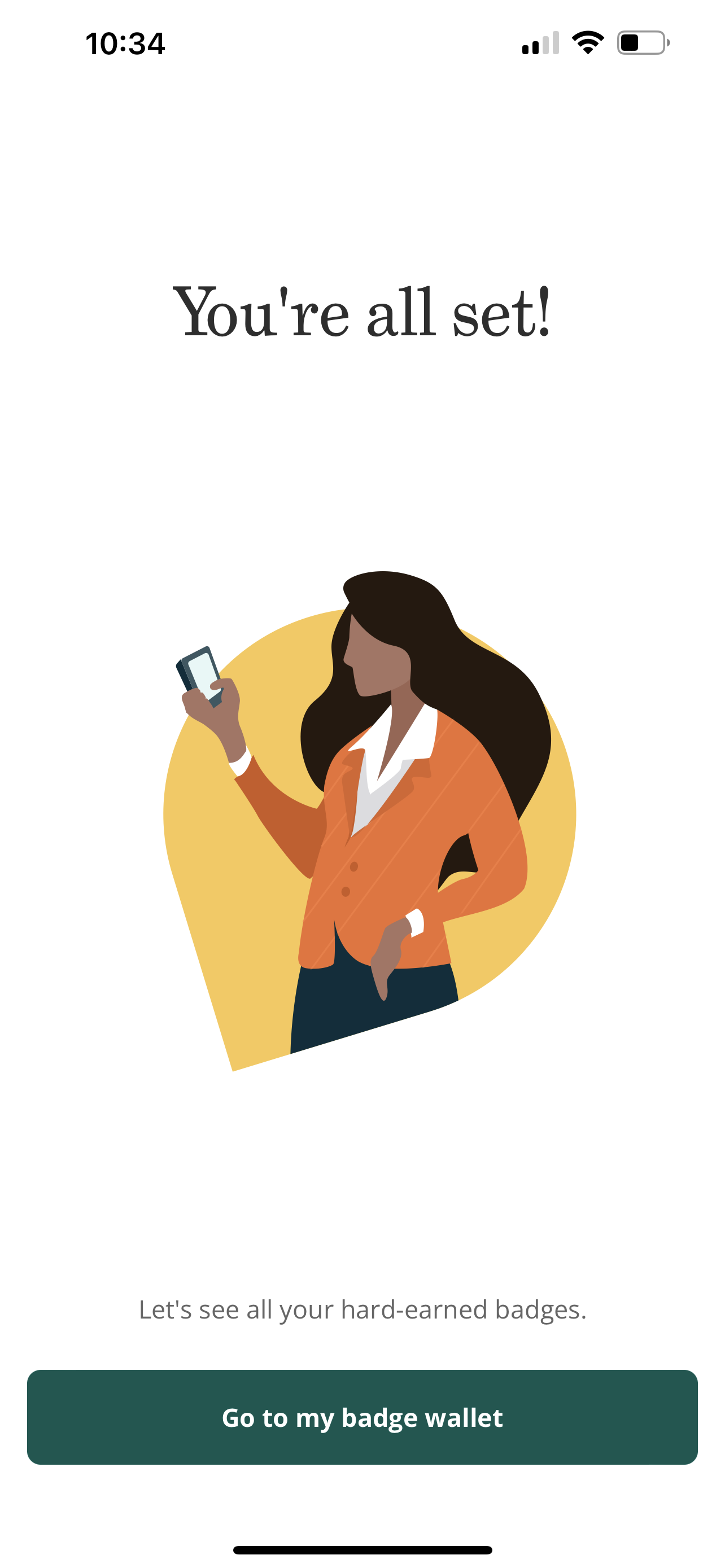 Discover new opportunities –Tell us what your career preferences are and your current job status to opt into Talent Directory.
Skip paths for now - You can skip the personalization but can select either path in the future through your profile settings.