Updated 06/06/2023
Within the Profile tab, you can add a profile photo, a brief bio, and other details about yourself.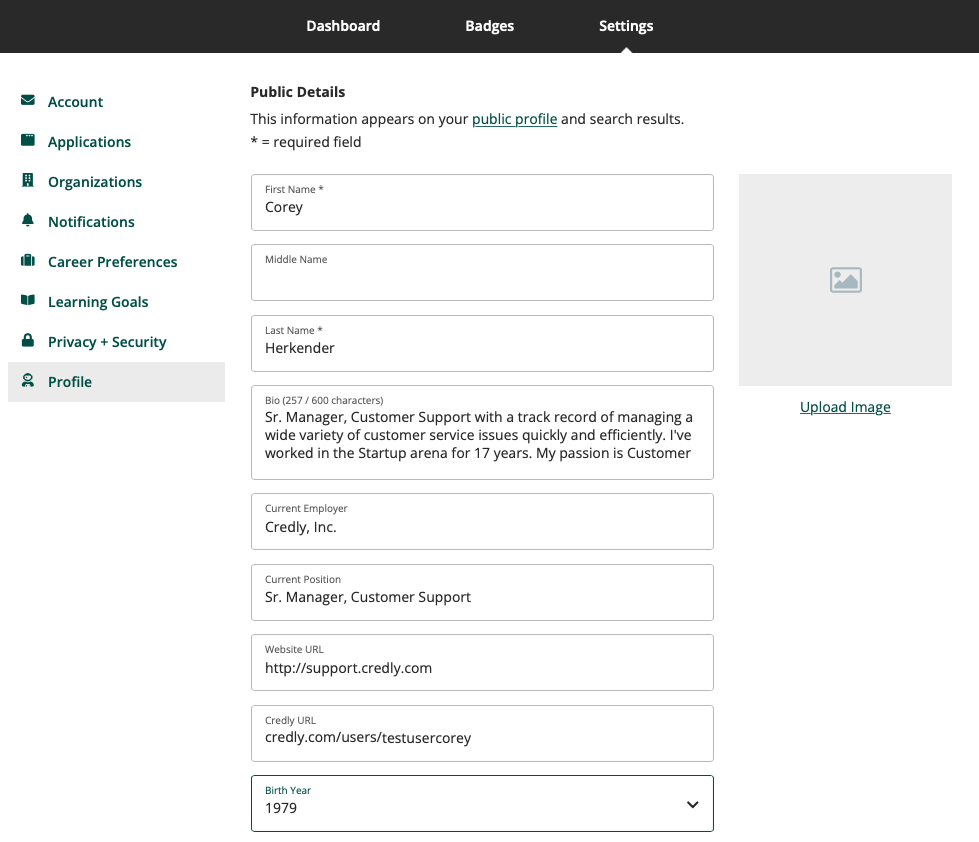 Enter your First and last name, a short Bio about yourself along with your current employer, and current position.
Website URL:
When entering a Website URL, you'll want to add the full URL starting with http:// or https://
Credly URL:
Your Credly URL is pre-populated with the name entered when creating your account. You can change your Credly URL to anything you want as many times as you want. There is no limit to making this change.
Adding a Profile Image:
Make sure it's a nice one that represents you as you'd like to be viewed by potential employers.
The minimum size required is 400x400 in a .jpg or .png format.
Note:
Images that are too large: For example 2500x2500 cannot be uploaded. If you have a larger image, change your image size outside of Credly to 800X800.
Rectangular images also pose an issue if they are two long vertically. You'll want to change your image size outside of Credly to more of a square shape.
Select upload photo and choose an image from your system.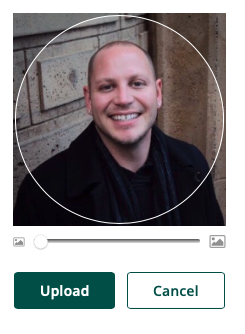 Use the slider scale to adjust your image size and select Upload.
Note:You can remove this image at any time.
Setting your location:
It's recommended to set your current location where you reside for accuracy.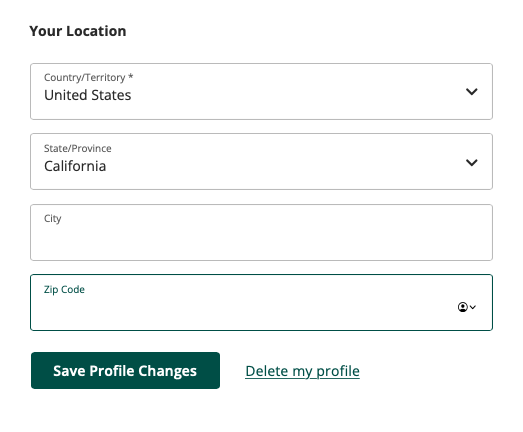 Deleting your Credly profile:
You have the option here to delete your Credly profile. When you select this option, you'll be presented with the following message: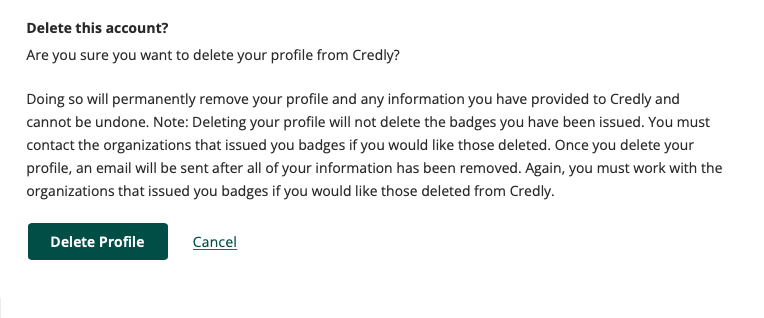 Note: We do not recommend this unless you're wanting to leave Credly all together. If you've created multiple profiles, rather than deleting, simply merge your account.